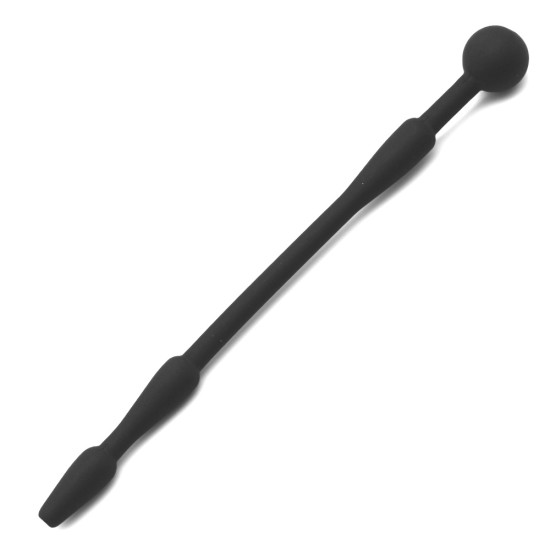 Silicone Flexible Igor's Revenge is a big penis plug made for more experienced users size 15.24 cm (6 inches) in length, with 3 graduating humps that measure 8mms, 9mms, & 10mms. It also has a 16mm ball on the end for added weight and sensations so it can go truly deep and provide the most intense stimulation.

It can truly hit all the right spots and make you cum like never before.
This plug is hollow so all the fluids can flow freely.

The toy is made of high-quality BPA Free Silicone so it's body-friendly, safe and durable. This is a piece that will last a lifetime!