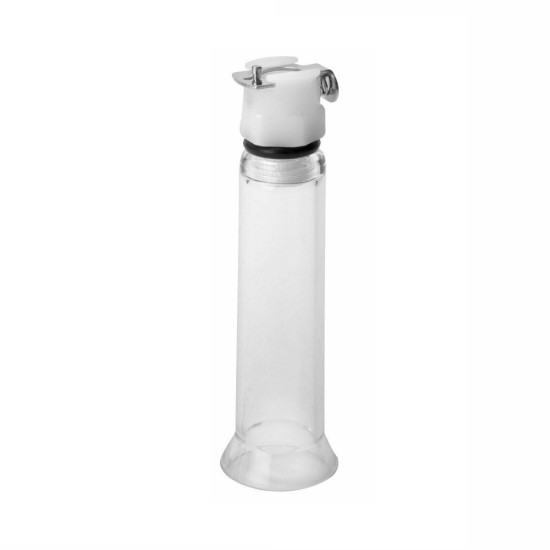 CLITORAL ENLARGER CYLINDERS ONLY
Enlarge your clitoris daringly with the Clitoris Pump Cylinder. This special cylinder is easily placed over your clitoris. Attach the hand pump onto the cylinder, place it over your clitoris and begin to pump. The pump has a sucking effect on the clitoris giving you an incredible sensation. Keep pumping and see how your clitoris becomes ever larger. Besides this the Clitoris Pump Cylinder also makes the clitoris more sensitive because the blood is being sucked upwards. You'll enjoy more size and more sensations! This cylinder fits onto the Clitoris Pomp of Size Matters.

SIZE OPTIONS
Measurements:
Small: Inner Ddiameter is .6875 inches.
Medium: Inner Diameter is .875 inches
Large: Inner Diameter is 1.125 inches